Bruce Springsteen Concert Locations
Bruce Springsteen has a rich history of touring and bringing sold out live performance concerts around the world. Below is a list of upcoming Bruce Springsteen tour locations and venues in their latest concert tour.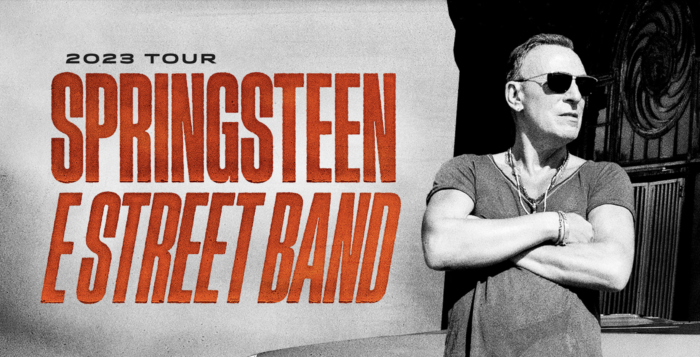 Ever since Bruce Springsteen honed his talents, he's been known for energetic and long-lasting live shows. His concerts have been spectacles where Springsteen has traditionally brought his A-game at all times, wowing the crowd with energy that few other artists can muster. As such, his concert tours are always special events to music lovers across the world.
To date, Bruce Springsteen has held or planned 18 headlining concert tours spanning from his earliest tours from 1974-1977 to his upcoming 2023 Tour. He has also taken part in 2 Co-Headlining tours in 1988 and 2004.
Here's some info on three of his headlining tours.
Born To Run Tours
Before Born to Run, Bruce Springsteen hadn't yet found the success he hoped for. So the album was his last, best hope. It was considered a torturous recording process. He and his band toured often during this period to make ends meet, especially when Springsteen faced a legal battle with his former manager. This period stands out since the tour lasted longer than a normal album supportive tour period and he only stopped when the legal battle was resolved.
Bruce Springsteen and the E Street Band Reunion Tour
The Bruce Springsteen and the E Street Band Reunion Tour was a lengthy tour featuring Bruce Springsteen and his band that took place from 1999-2000. The tour started off as a set of regular concerts, the first with Springsteen and the E Street Band since 1988. It wasn't intended to promote any albums since the release of the box set Tracks six months earlier was aimed towards the holiday shopping market and had no chart action at the time.
2023 Tour
The 2023 tour is an upcoming tour that is scheduled to begin on February 1, 2023 in Tampa. And it's notable since it will be the first time the E Street Band will tour with Springsteen since 2017.